News and Events at Columbia Ridge
EXAMPLE EVENTS AND THINGS TO DO AT OUR COMMUNITY
Bi-weekly Parkinson's Support Group
Art classes for the visually impaired
Zentangle art workshops
Weekly Happy Hour with entertainment
Call us anytime to schedule a visit and join in the fun!
We are currently updating our expanded events schedule, please check back soon for more updates!
UPCOMING SPECIAL EVENTS AND OTHER NEWS
(Click below to enlarge)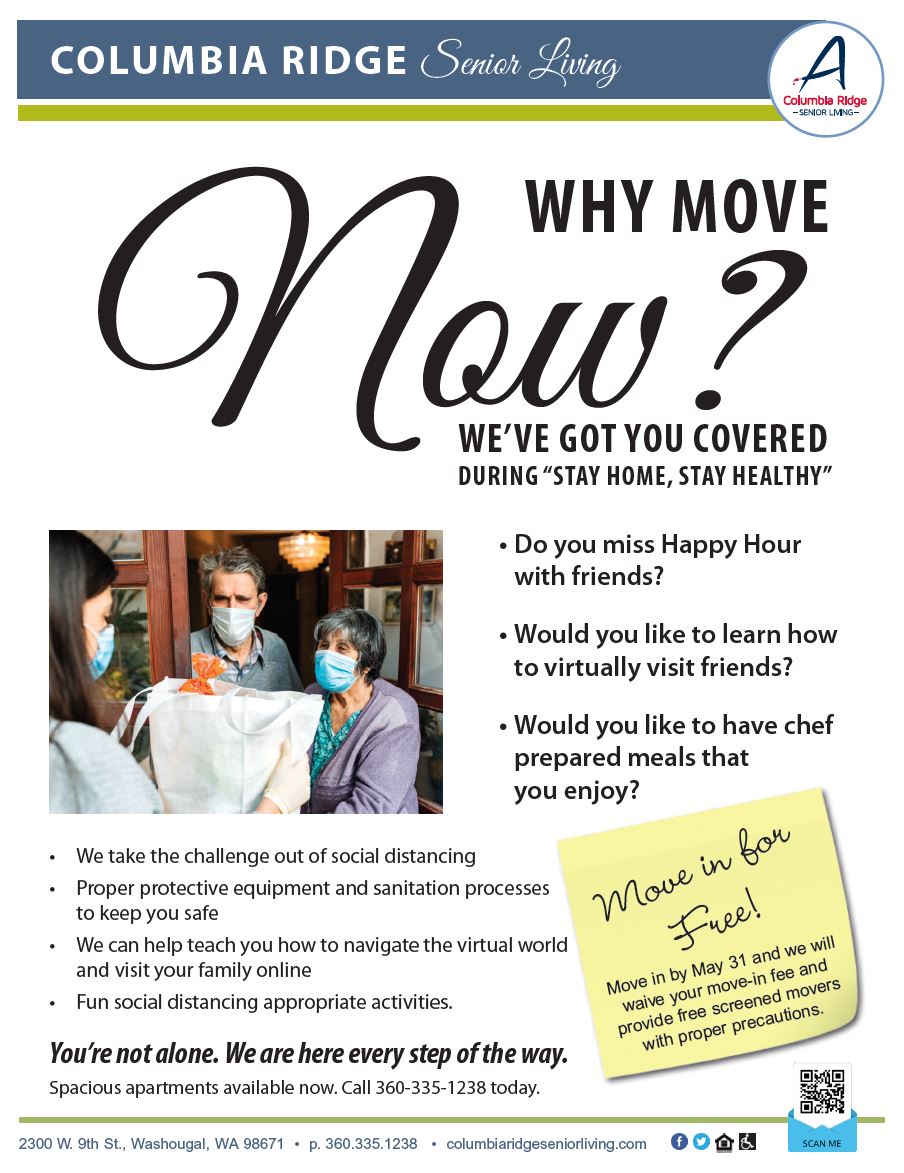 FROM OUR FACEBOOK PAGE
Spring cleaning is upon us. But before you start big cleaning projects, take a look at these eight essential — and often ignored — areas of your home that might be overdue for a good scrubbing. ... See MoreSee Less

8 Things You Never Clean but Should
It's easy to remember to clean your bathroom or stove, but here are few other often-ignored spaces that can be a magnet for dust, dirt and germs.
Load more